Friends, what a treat I have for you today! My friend Victoria (who designed our Teacher Talk button!) is here today to share a few things with you that she learned at the Making Thing Happen Conference earlier this year. I love, love, love Making Things Happen and Lara's heart behind it all and it is so refreshing to me to see Lara's heart come to life in others.
Hi y'all! I'm Victoria, and I blog over at Happily Ever Strader. I share our newlywed adventures, thoughts on faith, photos of our precious bulldog, & progress in our first home. I hope you'll stop by and say hello! :)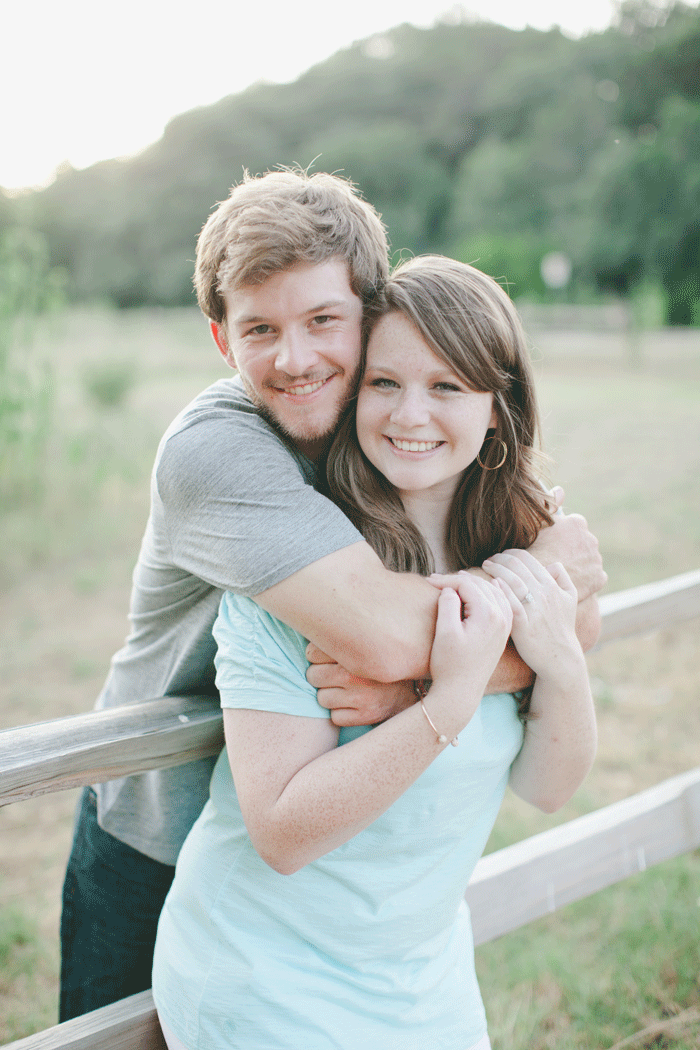 Today I wanted to share with you some fundamental things that get me set up for a productive and successful day. Um.. what? Using the word "fundamental" sounds like I am about to give you a university style lecture. Don't worry, this will be fun! :)
This March, I had the incredible blessing of attending a conference called Making Things Happen in Chapel Hill, North Carolina. MTH is lead by Lara Casey, Emily Ley, and Gina Ziedler. Check out each of these lovely ladies' blogs for talent and inspiration overload. Attending this conference I walked away with a lot of tangible encouragement and advice. One of the biggest things I learned was the importance of living your ideal day, every day. The ladies leading the conference encouraged us to make a list of the things that we thought would take place during our ideal day. The catch was that these things had to be reasonable with our current circumstances. So, waking up to reading and a juice at a street side cafe when you live deep in the heart of the Texas country wasn't going to be allowed on my list. Basically, this idea is about infusing your days with things that bring you joy, and setting yourself up for encouragement, motivation, and success.
In the spirit of transparency, here are some things I scribbled in my notebook as an immediate response to the idea: read the bible/journal/breakfast, prepare and encourage Ben before he leaves for work, exercise, household chores, early bedtimes, making dinner together, encouraging others
I want to share with you what I've concluded is the best way to set up the beginning of my day. I hope and pray that these practices could be something that inspire or help you in any way. The best part about things like this is that you can take it all, or just borrow little things. Everyone is different and it's all about figuring out what works best for YOU!
The first part of my day is centered around self discipline. NOT SNOOZING. Killer, right? Whenever I've snoozed several times before starting the day, I always feel like I'm behind on things or have let myself down. Also, my husband balances being a middle school coach and working on the family farm, so he's always up early. I feel like a lazy person if I sleep too long, with him up by six every morning. You don't always have to get up at six (I sure don't!), but I would encourage you to stop hitting the snooze button! When Ben and I have similar morning schedules, we like to plan for a few minutes of snuggling before having to get up. :)
"No discipline seems pleasant at the time, but painful. Later on, however, it produces a harvest of righteousness and peace for those who have been trained by it." - Hebrews 12:11
This scripture has meant so much to me during our baby marriage (we got married on December 29, 2012!) because we are establishing so many practices for our life right now. Living out our faith has become really tangible as we manage our finances, get plugged into a church, and start careers.
After rolling out of bed, the FIRST thing I do is make our bed. It takes less than 30 seconds, but I feel cleaner, and already accomplished. I very rarely skip this step and it's something so small that just puts me at ease. And we get to enjoy the view of our beautiful bedding. I go to our kitchen and get some kind of a healthy breakfast. Cereal, fruit, toast with peanut butter... something that will kick start my metabolism for the day and not leave me feeling gross. (I'm looking at you, donuts!!!!) Along with a glass of water (the average person might have a certain java drink at this point- I just can't stand the taste!) I head into our living room to continue the morning routine.
Oh yeah, and this little girl, Matilda, joins me for all of this.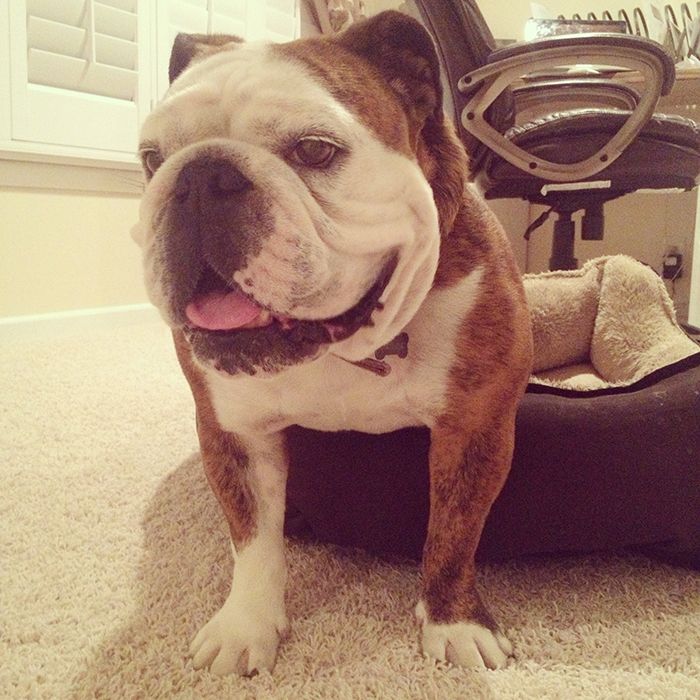 I snuggle up on our couch, and spend some time with the Lord. For me, this is reading scripture, journalling prayers, sometimes reading out of my Jesus Calling devotional. I usually light a candle while I'm sitting there, and enjoy my breakfast as I read. I am a candle addict, but what it comes down to is that.. if candles make you happy, why wouldn't you light one every day? Some of my favorites are: Bath and Body Works White Barn, Voluspa Salio Persimmon, and Capri Blue Peeled Navel Orange.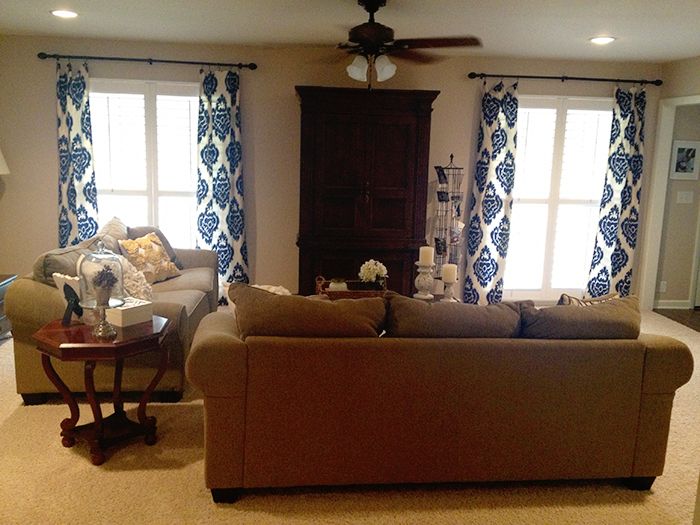 Something really important I remember Lara saying at the conference is how important it is to her to FIGHT for these times in scripture. Whenever you're on vacation, having friends in town for the weekend, anyone extra is in your house for any reason.. these times in The Word get put on hold. But wouldn't you agree that this is often when you need them the most?
After that, no matter what I have going on that day, I try and get dressed and ready for the day. It's silly, but a lot of times as girls we can feel unnecessarily rattled if we haven't had our time to get ready in the morning. For me, it's important to find simple and quick ways to get ready for the day. I don't want to spend 45 hours each morning trying to apply makeup and fix my hair. It's worth trying out some different products and methods to figure out what will make you feel like your natural, radiant beauty is shining and that you're feeling confident! So there it is! I'm ready for the day and feeling like I am productive and equipped. Again, I would encourage you to examine what matters most to you in your day, and to plan things that will set you up for success! Some other things I try to make happen in my day are: cleaning up clutter around our home and spraying our kitchen counter tops before bed, making time to touch base with friends in some way.
Thanks for having me, Nicole & Bloom readers!
What things do you think YOU would want in your ideal day? :)
Yes, yes, yes! Love how intentional Victoria is and I especially love the little part she added about how your ideal day has to be reasonable with your current circumstance. Maybe you're not in the curcumstance you want to be in. But, think about how our lives and attitudes would change if we would do more of what makes us passionate. If we would do more of what makes our hearts smile. I want to encourage you (as I encourage myself), even if you aren't in the circumstance you want to be in, choose to do little things, or big things, that will make you passionate. That will fuel a desire to be more than your current circumstance or attitude.
Thank you so much for sharing, Victoria! Gals, be sure you go check out her sweet blog sometime today because I PROMISE you will be going back for more!